BAB goes IFA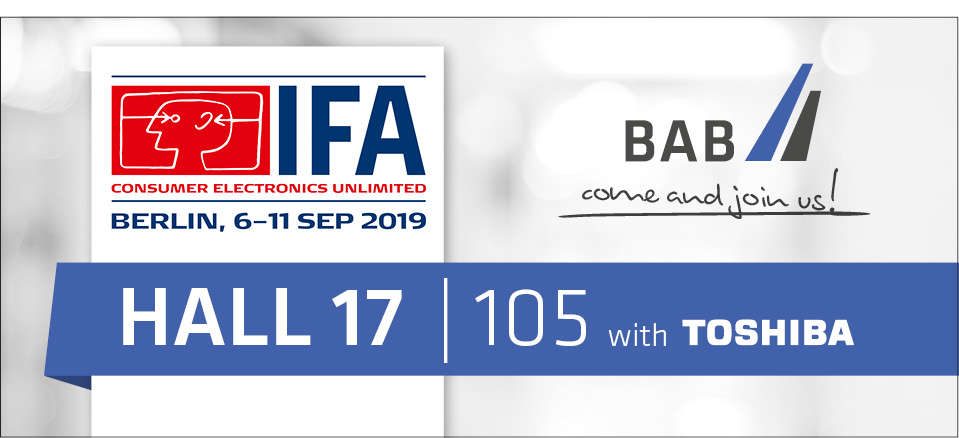 come and join us!
Come and join us at IFA 2019 in Berlin.
From 6th to 11th September we will be
in hall 17 | 105 together with Toshiba.
We look forward to your visit.
---
competent. reliable. fast.
---
News
BAB DISTRIBUTION is now an official Samsung HDD distributor
The BAB DISTRIBUTION is now official Samsung distributor for internal and external harddrives. With this BAB could, gain another significant producer as cooperation partner.
"We are glad, that boths sides could find common ground and will be able to work even closer together in the future. Our product portfolio will be extended through this, leaving us
well-equipped for the days to come. Certainly boths sides will benefit from the arrangement", said Managing Director Murat Arpaci.
---